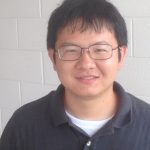 Congratulations to Zhiyong! Zhiyong just completed his MS program on Zn-Ti biodegradable alloys. He left our team for his first job in California. Drive safely and good luck in your new place Zhiyong!
Read More »
---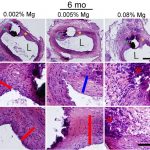 It is still an open challenge to find a biodegradable metallic material exhibiting sufficient mechanical properties and degradation behavior to serve as an arterial stent. In our new study, and summarized in publication entitled "Novel high-strength, low-alloys Zn-Mg (<0.1 wt% …
Read More »
---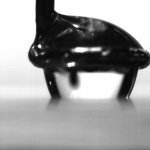 In our new article entitled Direct measurements of adhesion forces for water droplets on smooth and patterned polymers published in the Surface Innovations journal, a microelectronic balance system was employed to measure the force of spreading during water droplet attachment …
Read More »
---
Bioabsorbable Stents


We search for new biodegradable alloys that could revolutionize cardiovascular stent industry.

Antibacterial Materials


We invented new inexpensive antibacterial material and explore its potential applications in water filtration, food packaging, and many others.

RHX Ceramic Dating


We study the rates of rehydration and rehydroxylation processes for fired clay-based ceramics as a tool for dating ceramic archeological artifacts.

Smart Surfaces


We architecture nanostructures, nanotubes, and molecular layers to control wetting or other properties of surfaces.

Mineral and Materials Processing


We have a long tradition of development and testing physical separation technologies for selective recovery of minerals from ores, plastics from waste, and cellulose fibers from wastepaper.