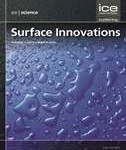 The 4th issue (and last for this year) of Surface Innovations is available online. It contains 6 interesting papers and is the second part of a special collection of papers honoring Prof. Emil Chibowski from M.Curie-Sklodowska University in Lublin, Poland.
Read More »
---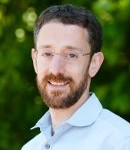 When Prof. Jeremy Goldman took his family to Israel to work on his research on bioabsorbable cardiovascular stents, missiles flying overhead were just one of the facts of war that they had to worry about. Other concerns included terrorists crawling …
Read More »
---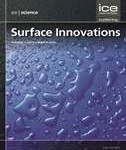 New review article entitled "Physics and applications of superhydrophobic and superhydrophilic surfaces and coatings" was published in Surface Innovations: Vol. 2, No. SI4, pp. 211-227 by Prof. Drelich. This review is co-authored by Prof. Marmur from the Israel Institute of …
Read More »
---
Bioabsorbable Stents


We search for new biodegradable alloys that could revolutionize cardiovascular stent industry.

Antibacterial Materials


We invented new inexpensive antibacterial material and explore its potential applications in water filtration, food packaging, and many others.

RHX Ceramic Dating


We study the rates of rehydration and rehydroxylation processes for fired clay-based ceramics as a tool for dating ceramic archeological artifacts.

Smart Surfaces


We architecture nanostructures, nanotubes, and molecular layers to control wetting or other properties of surfaces.

Mineral and Materials Processing


We have a long tradition of development and testing physical separation technologies for selective recovery of minerals from ores, plastics from waste, and cellulose fibers from wastepaper.