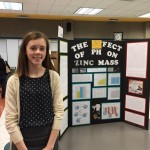 Nina Ferenc is a freshman student attending Westfield High School in Virginia. At the beginning of 2016, she came up with a science fair project that was designed based on our research on biodegradable zinc stents. She was intrigued by …
Read More »
---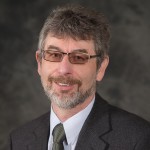 Prof. Drelich has been invited to serve on the Editorial Board of the Eureka: Physics & Engineering journal. This is a new open-access international peer-reviewed journal devoted to science and engineering.
Read More »
---

We are very happy to report that our papers published in two journals of ICE Publishing are among top cited contributions of 2015. In Surface Innovations, the very top paper is that entitled "Guidelines to measurements of reproducible contact angles …
Read More »
---
Bioabsorbable Stents


We search for new biodegradable alloys that could revolutionize cardiovascular stent industry.

Antibacterial Materials


We invented new inexpensive antibacterial material and explore its potential applications in water filtration, food packaging, and many others.

RHX Ceramic Dating


We study the rates of rehydration and rehydroxylation processes for fired clay-based ceramics as a tool for dating ceramic archeological artifacts.

Smart Surfaces


We architecture nanostructures, nanotubes, and molecular layers to control wetting or other properties of surfaces.

Mineral and Materials Processing


We have a long tradition of development and testing physical separation technologies for selective recovery of minerals from ores, plastics from waste, and cellulose fibers from wastepaper.