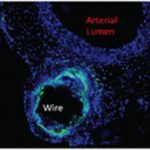 Although zinc and its alloys have many potential advantages, the inflammatory response has not been carefully examined in our research until recently. Using a modified wire implantation model, our close collaborators from Biomedical Engineering program led by Roger Guillory and …
Read More »
---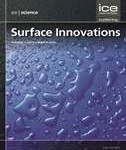 We are glad to share with you the content of the 3rd issue of 2016 of Surface Innovations, with six papers on bio-nano interfaces, which were selected and assembled by Prof. Candan Tamerler from the University of Kansas.
Read More »
---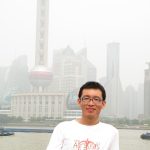 The SURFI Team welcomes a new addition to our team, Mr. Yujin Sun. Yujin is the PhD scholar from the China University of Mining and Technology, School of Chemical Engineering and Technology. He will work on fundamentals of flotation systems …
Read More »
---
Bioabsorbable Stents


We search for new biodegradable alloys that could revolutionize cardiovascular stent industry.

Antibacterial Materials


We invented new inexpensive antibacterial material and explore its potential applications in water filtration, food packaging, and many others.

RHX Ceramic Dating


We study the rates of rehydration and rehydroxylation processes for fired clay-based ceramics as a tool for dating ceramic archeological artifacts.

Smart Surfaces


We architecture nanostructures, nanotubes, and molecular layers to control wetting or other properties of surfaces.

Mineral and Materials Processing


We have a long tradition of development and testing physical separation technologies for selective recovery of minerals from ores, plastics from waste, and cellulose fibers from wastepaper.